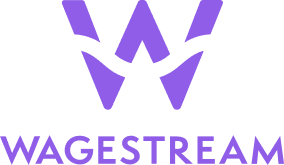 Wagestream
Stand: 148
| Employee rewards and benefits
| Equality, diversity and inclusion
| Financial wellbeing
| HR Services
| Mental health and wellbeing
| Talent acquisition and recruitment
| Workplace culture
A certified B-Corporation and founded by social impact charities, Wagestream supports the financial wellbeing of over 3 million workers globally across 1,000 organisations, where our goal is to make work more inclusive and rewarding by providing access to fair financial services built around pay.
We do this through our industry leading, holistic financial wellbeing platform which allows workers to choose their own pay cycle, manage their budgeting, build up a rainy day fund, chat to a money coach, save on their bills and groceries, and get fairer deals on financial products - all in one app, with no change to payroll.
Videos
Toolstation tell Wagestream all about their launch, impact and need for building Financial Wellbeing in their organisation.

What is Wagestream? It's a question we get asked often enough - whether it's from new members, People teams or future teammates... We could write you an essay about our great app features and charity- ...